Empowering Women all Around the World !
When you hear that, just what do you think? ...
Is she going to give every woman a gun?
;
Is she going to give every woman a corporate job in a management position?
.... Just what does it mean to 'EMPOWER WOMEN'?, and why should we?
Join Kimberley and her special guest, Veronica Drake, on the
Be Happy & Be Healthy
show and find out. Let's find out what happens when you put two dynamic spiritual life coaches together for an hour. Live Tuesday Jan 11th at 3pm EST or
download on I Tunes
anytime after the live broadcast.
Veronica, Ronnie as clients know her, is an international life coach, speaker, spiritual teacher and intuitive. As an Intuitive, Ronnie supports people to live their lives on Purpose by connecting them to their Divine Inspiration.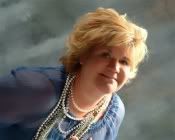 Ronnie's own twenty year spiritual journey prepared her to teach. She's taking all her experiences and giving it to her audiences. She openly and honestly with raw emotion shares her journey. Her focus is primarily on the development of the authentic self and creating awareness. Sharing her personal life story and bringing to light issues previously thought taboo she creates hope in her clients.

Her style is intuitive, inquisitive and informal. Ronnie loves to laugh, and finds humor to be a great tool in releasing our authentic selves. Curiosity is second nature to her and she finds it brings an ease and comfort to the Self-Development relationship.
Find out more about Ronnie on her website.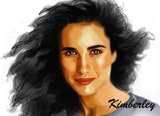 Kimberley Harrell, is an author, lecturer, contemporary healer, spiritual leader and recognized expert in the health and wellness field. As a successful entrepreneur and respected businesswoman, Harrell fell into the trap of suppressing a traumatic event in her past, which then manifested as chronic emotional and physical illness. Ultimately, her condition forced her to face her own truth. She investigated ancient and modern healing systems, and developed a powerful technique of her own. Today, she guides thousands to health through her public events, workshops, and writings.
Be Happy and Be Healthy airs LIVE weekly on Tuesdays @ 3pm EST/ 2pm CST / Noon PST on Blog Talk Radio.

Listen to Dr Kimberley