On the Be Happy and Be Healthy Radio Show you will hear Kimberley share tools and practical solutions to help you live in harmony and balance with yourself, loved ones and your environment so that you may live a life full of Happiness and good Health. Kimberley will also occasionally interview amazing leaders of today along with sharing everyday inspirational stories that reflect personal breakthroughs. Her programs focus on healing your body, mind and spirit so that you may Be Happy & Be Healthy living in an ever-changing world.
Listen to Kimberley's shows in the Archives or Download from I Tunes.
Be Happy & Be Healthy Radio Show Archives on BTR
Be Happy & Be Healthy Podcast Show on I Tunes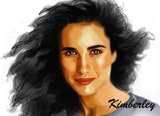 Kimberley Harrell, is an author, lecturer, contemporary healer, spiritual leader and recognized expert in the health and wellness field. As a successful entrepreneur and respected businesswoman, Harrell fell into the trap of suppressing a traumatic event in her past, which then manifested as chronic emotional and physical illness. Ultimately, her condition forced her to face her own truth. She investigated ancient and modern healing systems, and developed a powerful technique of her own. Today, she guides thousands to health through her public events, workshops, and writings.
Be Happy and Be Healthy airs LIVE weekly on Tuesdays @ 3pm EST/ 2pm CST / Noon PST on Blog Talk Radio.

Listen to Dr Kimberley
The down loadable Podcast is updated weekly on Tuesdays on I Tunes.