Join Dr. Kimberly for a 10 week course at Pride University in Ft. Lauderdale, Florida. Kimberley will take you on a journey to discover the Divine Feminine. This course will be a 'hands-on-experience', as we not only explore the myths surrounding the Goddesses, we will also learn how to perform a ritual bath, invoke the Goddess and best use the energies of the Goddess to achieve your highest and greatest good.
The course will start on April 12th and run until June 7th, Tuesday evenings from 7pm - 9pm at the Pride Center @Equality Park on Dixie Highway in Ft. Lauderdale, Florida.
REGISTER HERE for the course
Invoking the Goddess: A magical series of Ancient Myths
Dr. Kimberley D. Harrell, D.D.
April 12th - June 7th
7pm - 9pm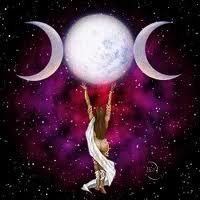 Course Description: This magical Goddess series will explore the ancient myth and legend of the Goddess, giving it a sexy, modern twist relevant to everyday life today. A hands- on- experience … learn to invoke the Goddess energy and use the magic of the divine feminine to help achieve your heart's desire. We will learn ritual bath, candle magic, crystal magic, herb magic, creating a sacred space, goddess meditation, and invoking the goddess.
April 12th Introduction - Ancient Myths - Role of the Goddess and the Divine Feminine in Religion and Spirituality. How to: Invoking the Goddess, Ritual Bath, Candle Magic, Crystal Magic, Building an altar. Gaia (Abundance/Prosperity)
April 19th Aphrodite / Venus (Passion & Love), Athena (Strength)
April 26th Moon Goddess / Triple Goddess (Maiden,Mother,Crone)
May 3rd Diana the Huntress / Artemis (Protection), Hera (Dignity)
May 10th Asian Goddess - Kuan Yin (Mercy & Compassion), Kali (Freedom)
May 17th Celtic Goddess - Brigid (Survival), Rhiannon, Avalon & Morrigan
May 24th Norse Goddess - Freya (Sensuality) , Valkyrie
May 31st Egyptian Goddess - Isis, Bast, Hathor (Affection)
June 7th Native American - White Buffalo Woman, Corn Mother, Grandmother Spider
Conclusion